New Staff Introductions
We'd like to welcome our new staff members that will be joining us next fall! They have written brief messages to say hello before we begin our adventure together next year:
Ms. Rebecca Carpenter, Supplemental Kindergarten
I am Rebecca Carpenter the new kindergarten teacher here at Canyon View! I am so excited to be joining the Canyon View Team! I want to share a little bit about myself. I was born in Ohio and moved to Utah almost 13 years ago. I graduated high school from Lone Peak and went on to get my degree in Elementary Education from the University of Utah (Go Utes)! I just finished my first year of teaching and loved it more than I could have imagined. I am so excited to start year two at Canyon View! When I'm not in the classroom I enjoy spending time with my family, being outdoors and reading. I also love traveling and experiencing new places. 
I am so excited to meet everyone this fall! 
PS She has a twin sister, can you tell which is which below?!! 🙂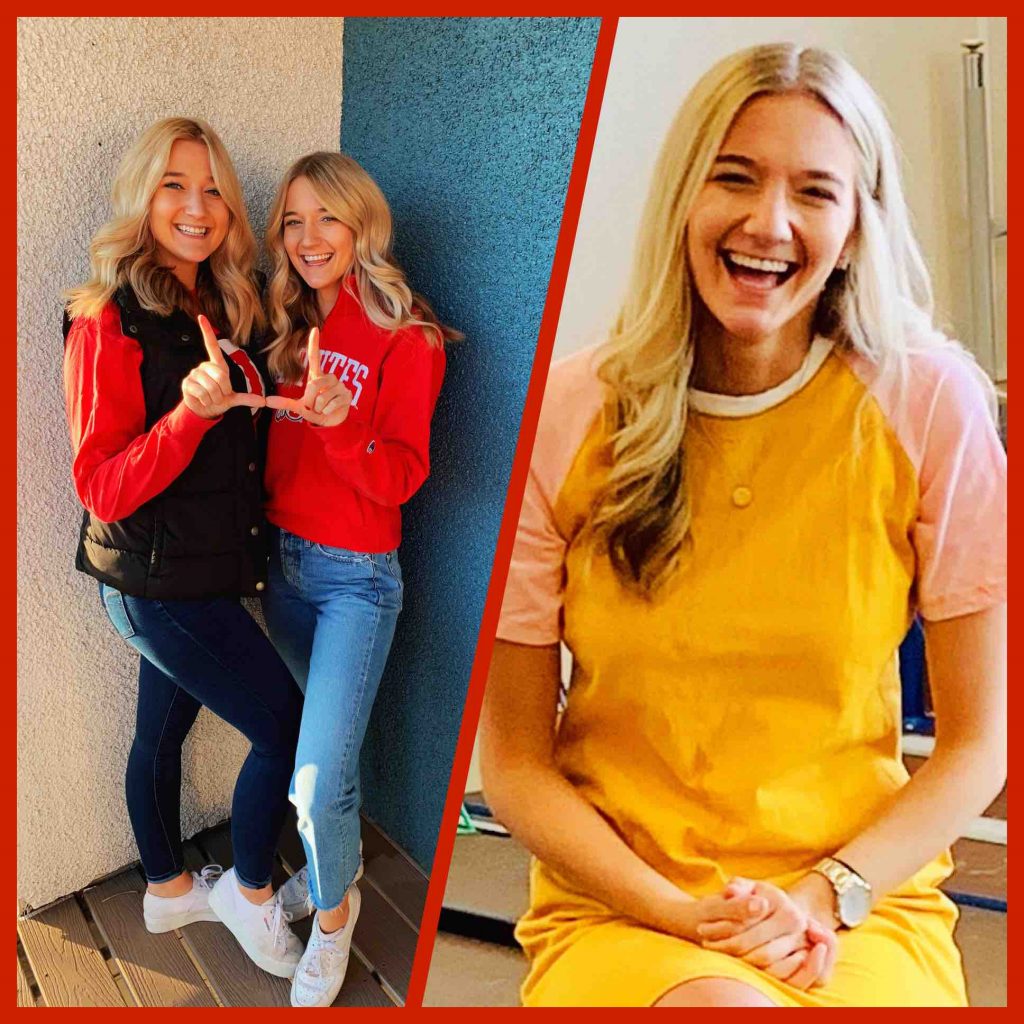 Ms. Sherri Callens, 1st Grade Teacher
I'm Sherri Callens and I'm relocating from Texas, where I've been teaching First grade for the past fourteen years.  I have four wonderful children/young adults whom I love spending time with. My favorite ice cream is Butter Pecan and I'm obsessed with all things British. In my spare time I love to hike and read and am looking forward to enjoying four seasons.  I'm excited about joining the Canyon View team! 
Mrs. Ann Fisher, 2nd Grade Teacher
Hello Canyon View Elementary! My name is Ann Fisher and I am the new 2nd grade teacher.  I am beyond excited to join the Canyon View family and especially the amazing 2nd grade team.  Coming to Canyon View Elementary is like coming home for me, as I attended Kindergarten here!  I was born and raised in Utah and I grew up in the Cottonwood Heights/Sandy area. (Go Bengals!)  My husband and I are now raising our kids here as well.  It's a great place to raise kids!  I have been married for 22 years and we have 3 kids – an 8th grader, a 7th grader and a 6th grader.  I love to spend time with my family and we love to travel and go camping.  I am a huge Utah Utes fan and try to attend as many sporting events as possible. (RED is my favorite color!)  I attended the University of Utah but ultimately graduated with my Elementary Education degree from Western Governors University.  I love teaching and creating, and I can't wait to decorate my new classroom for my 2nd graders.  My favorite subject is reading but I really like math too!  I'm anxious to meet and get to know the students and families at Canyon View.  It's going to be a great year in 2nd grade!